About us
BUX is one of Europe's fastest growing neobrokers. The main markets for BUX Zero, our flagship product, are currently the Netherlands, Germany, France and Belgium. We've also recently launched in Ireland, Spain and Italy.
The full range of BUX products, including BUX Crypto and BUX X, are available across 10 countries in Europe.
The people of BUX are best described as curious explorers, from all corners of the world, who now work hybridly from our offices in Amsterdam, London, Belgrade and Limassol.
Some work with code, others work with people, numbers, words, spreadsheets, concepts, strategy, markets, and occasionally, all of the above.
The one thing we all have in common is the determination to break down the barriers to the world of finance, so a new generation of European investors and traders can access the markets and create their own financial future.

Invest in your career at BUX
Of course, the best people to explain what it's like to work at BUX are the people who work at BUX. We sat down with some of the team and asked them: "How does BUX invest in your career?"
Learn more about what it's like to be part of BUX
Some of the perks you get at BUX
Your happiness is our most important priority. That is why our team members are offered a wide range of perks and benefits. We got you !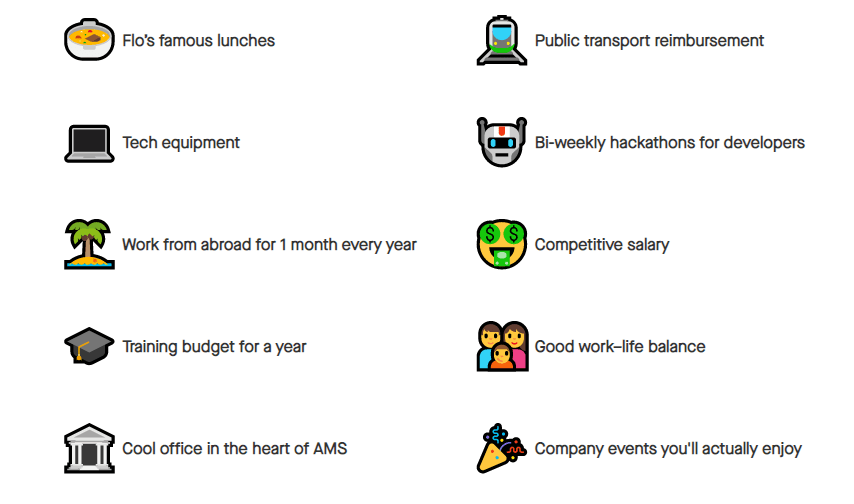 Already working at BUX?
Let's recruit together and find your next colleague.