Who we are
BUX is Europe's fastest growing neobroker with an ambition to become the number one destination for everyone who wants to do more with their money. Our mission is to build groundbreaking products that shape the future of how we invest. Our three platforms, BUX Zero, BUX X and BUX Crypto, are built for long-term investing, short-term trading and for buying and selling crypto. We are growing at a rapid pace and expanding our global team (38 nationalities and counting) with offices in Amsterdam, London and Cyprus.
About the team
Engineering is at the heart of our business and we have a really experienced tech team with several decades of accumulated development experience. This is one of the smartest teams you'll have the chance to work in. It will help you push yourself to the next level.
A typical week at BUX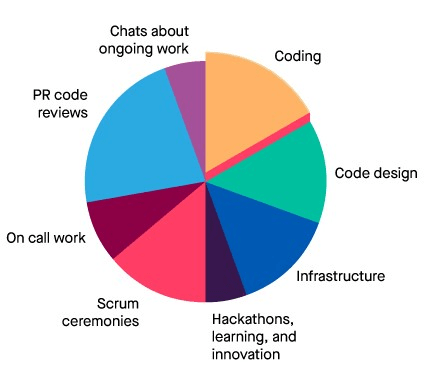 Why will you enjoy working at BUX?
You'll design, build, and maintain a system that is meant to scale. We went from 1000 to more than 2 million users with barely any hiccups. (Learn how we're doing it.)
We have trading apps that are accessible 24/7. We have very small maintenance window, so from a DevOps perspective you'll have the opportunity to think, plan, and execute the best ways to deploy our services
Lastly, the business domain is interesting. You will learn how the financial system works on the inside
Requirements
Proactive, self-starting, can-do mentality
Proficiency in Java, with strong object-oriented design skills
Working knowledge of the Spring framework
An Agile mindset and working knowledge of the Scrum framework
Experience with DevOps tools and procedures
Nice to have
Experience with building scalable (clustered) systems
Experience with Kubernetes, Kafka, RabbitMQ, CQRS, Elasticsearch, Cassandra, Puppet
Knowledge of reactive, actor-based systems
Benefits
Conference & training budget to boost your professional development
The possibility to work from abroad for 1 month every 12 months
A cool new office in Amsterdam's lush cultural garden, De Platange. 
Bi-weekly hackathons, weekly drinks, fun company events
Flo's famous lunches (once we are back in the office)
Competitive salary
Employee option plan
Company pension plan
Company laptop
Travel allowance 
A1 dutch language course for you and your partner
Working from home allowance
Ownership and responsibility: you will be empowered to make a difference and introduce your own ideas
We usually respond within a week
Or, know someone who would be a perfect fit? Let them know!