Project Management Officer (London)
Do more with your money!
We usually respond within three days
Who we are

BUX is Europe's fastest growing neobroker with an ambition to become the number one destination for everyone who wants to do more with their money. Our mission is to build groundbreaking products that shape the future of how we invest. Our three platforms, BUX Zero, BUX X and BUX Crypto, are built for long-term investing, short-term trading and for buying and selling crypto. We are growing at a rapid pace and expanding our global team (50 nationalities and counting) with offices in Amsterdam, London and Cyprus.
Your role
As PMO in the London office of BUX your role is to ensure the smooth operations of all London and Cyprus projects. You'll be the driving force making sure that deadlines are met by individual parties and that dependencies are spotted, made visible, and taken care of. During the entire project cycle, you'll be the go-to person for questions as well as the go-to person to solve issues. For these projects, you work in close collaboration with various different teams within the London organization as well as the Head of PMO in the Amsterdam office. In the role of PMO, you will often be the person to spot the flaws and you keep the pressure on to uncover what is really going on and what the implications are as it trickles further downstream. Besides driving the projects you will also be an active contributor in the projects, this means a hands-on attitude is expected and certain knowledge of the industry is required. You will also report on all ongoing projects and look back at the end of a quarter to see what went well and what could be improved.
For you "First make it work, then make it better" is not just a phrase but a mantra. You focus on keeping the MVP as clear as possible and making sure that all parties stay in the agreement.
Key Responsibilities
Setting up and running a portfolio of projects and being an active contributor
Planning the (cross-team) collabs (kick-off, recurring meetings, etc.) and chasing deadlines
Spotting and following up on dependencies, making sure these are clear throughout the project lifecycle and do not turn into blockers.
Being up to date about the latest and greatest in the project(s)
Updating stakeholders on a recurring basis
Ensuring a smooth rollout
Report to the Head of PMO and London leadership team on a regular basis as well as create clear end-of-quarter reports with suggestions for improvements and for the adoption of best practices.

Requirements
Prior experience in the CFD business is preferred
You have a general understanding of the legal landscape and compliance requirements that the BUX business has to comply with as this is detrimental to the success of the projects you will be involved in
Self-sufficient and self-motivated with an eagerness to improve everything around you.
You believe in smart working instead of hard-working (while you understand that both are needed). This means you'll continuously look to improve the processes you're working with and look at whether the tooling, templating and structure fulfill the needs of the company.

Benefits
International, fun, and flexible work environment
Employee stock options plan
Company pension plan
All the hardware you need for your job
Working from home & travel allowances
Conference & training budget to boost your professional development
Every team member at BUX can have unlimited appointments per year with a psychologist or coach via OpenUp
The possibility to work from abroad for 1 month every 12 months
Weekly drinks, fun company events
Ownership and responsibility: you will be empowered to make a difference and introduce your own ideas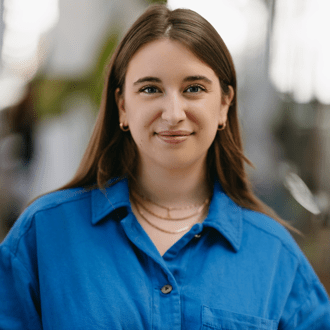 Already working at BUX?
Let's recruit together and find your next colleague.