Customer Support
·
Amsterdam
Customer Support Representative (Dutch)
Do more with your money!
We usually respond within a week
Who we are

BUX is Europe's fastest growing neobroker with an ambition to become the number one destination for everyone who wants to do more with their money. Our mission is to build groundbreaking products that shape the future of how we invest. Our three platforms, BUX Zero, BUX X and BUX Crypto, are built for long-term investing, short-term trading and for buying and selling crypto. We are growing at a rapid pace and expanding our global team (50 nationalities and counting) with offices in Amsterdam, London and Cyprus.
Your role
We're looking for a new member in our BUX Zero Customer Support team. Our ideal candidate would work 40 hours per week, however we are open to the idea of 24 hours per week (minimum).
To work in either team you need to be a strong communicator, and fluent in Dutch (and English). You should be flexible with working hours and serious about helping our expanding customer base. You will be one of the main contacts for our Dutch speaking clients, but also provide support in English to other users across Europe. 
We want someone who takes their work seriously, is responsible, can work independently, but is also a real team player who looks out for their colleagues. We need someone who is open to working in a scale up environment and can handle change, and can tackle challenges with a proactive 'can do' approach.
Responsibilities 
In this role, you will be part of a team of first line support reps providing assistance to users of our BUX Zero app. Some of the main daily support tasks are:
Building good relationships with our users and giving them the best possible experience.
Answer customer chats, e-mails, phone calls and be involved when necessary in the BUX Community.
Keep fully updated with changes on the BUX X, BUX Zero and BUX Crypto platforms, thus being an expert in how the platforms function, and what they each have to offer.
Helping new users onboard to the app and ensure they have a smooth experience.
Gathering and reporting user feedback to the business. You will work closely with all parts of the business to make sure you can solve the issues in the most efficient way possible.
Spotting possibilities to improve our procedures and following through to get these implemented.
Desired skills and experience
Fluent in Dutch (and English). Additional languages are a plus.
Higher educational background (i.e. Bachelor or Master degree)
1 to 2 years' experience in Support related roles
Interested in the financial markets and investing is a plus
Knowledge of Crypto currencies is a plus
A strong communicator
A fast learner and problem solver
Eager to work in a scale-up environment
Living in close proximity of Amsterdam
Benefits
International, fun, and flexible work environment
Employee stock options plan
Company pension plan
All the hardware you need for your job
Working from home & travel allowances
Conference & training budget to boost your professional development
Every team member at BUX can have unlimited appointments per year with a psychologist or coach via OpenUp
When applicable, BUX supports your relocation to Amsterdam
The possibility to work from abroad for 1 month every 12 months
A cool new office in Amsterdam's lush cultural garden, De Plantage
A1 Dutch language course for you and your partner
Flo and Shannon's famous lunches
Weekly drinks, fun company events
Ownership and responsibility: you will be empowered to make a difference and introduce your own ideas
Department

Locations
We usually respond within a week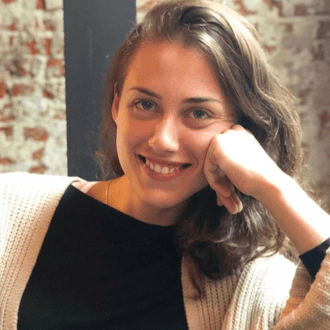 Contact
Aya Agbaria
Talent Acquisition Specialist – People
Related jobs
Already working at BUX?
Let's recruit together and find your next colleague.