Head of Growth - CFD
Do more with your money!
We usually respond within three days
Who we are

BUX is Europe's fastest growing neobroker with an ambition to become the number one destination for everyone who wants to do more with their money. Our mission is to build groundbreaking products that shape the future of how we invest. Our three platforms, BUX Zero, BUX X and BUX Crypto, are built for long-term investing, short-term trading and for buying and selling crypto. We are growing at a rapid pace and expanding our global team (38 nationalities and counting) with offices in Amsterdam, London and Cyprus.

Your role
BUX is looking for an experienced Head of Performance Marketing to lead a team of user acquisition and CRM marketers. Your team will own the entire marketing funnel for both mobile apps (from acquisition to advocacy), with the goal of acquiring, engaging and retaining users. Your team will be responsible for all paid marketing efforts including mobile advertising, affiliate deals and partnerships. You will also be responsible for converting these leads into engaged customers through ASO, CRM, re-marketing, referral programs and other promotions.

Responsibilities
Lead and mentor a team of user acquisition and CRM specialists.
Prepare and execute a digital marketing strategy to support the growth of BUX's mobile apps in Europe.
Set targets for the team around CPI, CAC, ROAS, retention, engagement and LTV.
Create budgets, KPI forecasts and reports for marketing in multiple European countries
Define digital channel mix and use data to continuously optimize marketing expenditure on campaigns across these countries.
Initiate new and smart ways for BUX to use its marketing budget beyond social media platforms. This can include partnerships, affiliate deals, TV commercials, cross-promotions, media-for-revenue deals etc.
Optimize BUX's AppStore presence for conversion rate and organic growth.
Oversee DRIP campaigns, referral programs, promotions and other CRM efforts run by the team to boost growth and increase customer LTV post-acquisition.
Ensure smooth collaboration with design, brand, localization and content teams to develop creative assets and execute campaigns.
Iterate on the technical stack that BUX uses for marketing to improve tracking, attribution and automation.
Inspire the team to innovate on creative assets, channels and other aspects of marketing campaigns. BUX reserves a percentage of its marketing budget for experimentation and you are responsible for making sure this is used effectively.
Requirements
7+ years of experience in digital marketing and advertising. Preferably in a leadership role.
Analytical mindset and high degree of comfort with a data-driven approach to marketing.
Strong affinity for mobile apps and deep understanding of the ad-tech ecosystem (tracking, tooling, implementation etc.).
Hands-on experience with performance marketing channels (social media, programmatic, affiliate etc.) at some point in your career is a must.
Prior experience with establishing and managing relationships with key vendors and partners. An extensive network in the mobile marketing space is a plus.
Fluent in English and comfortable in an international work environment.
Higher educational background (i.e. Bachelors or Masters degree).
Benefits
Conference & training budget to boost your personal development
The possibility to work from abroad for 1 month every 12 months
Trendy Shoreditch office in the heart of London!
Competitive salary
Gym membership and Cycle to Work scheme
Private medical care and mental wellbeing support
Generous Referral scheme
International work environment
Social events and bi-weekly free lunches
A fantastic opportunity to work in an expanding and exciting FinTech company
Every team member at BUX can have unlimited appointments per year with a psychologist via OpenUp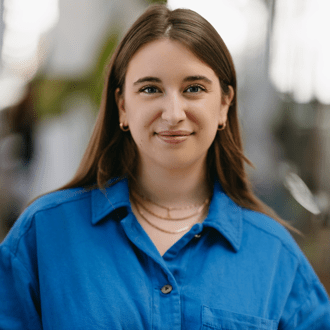 Already working at BUX?
Let's recruit together and find your next colleague.