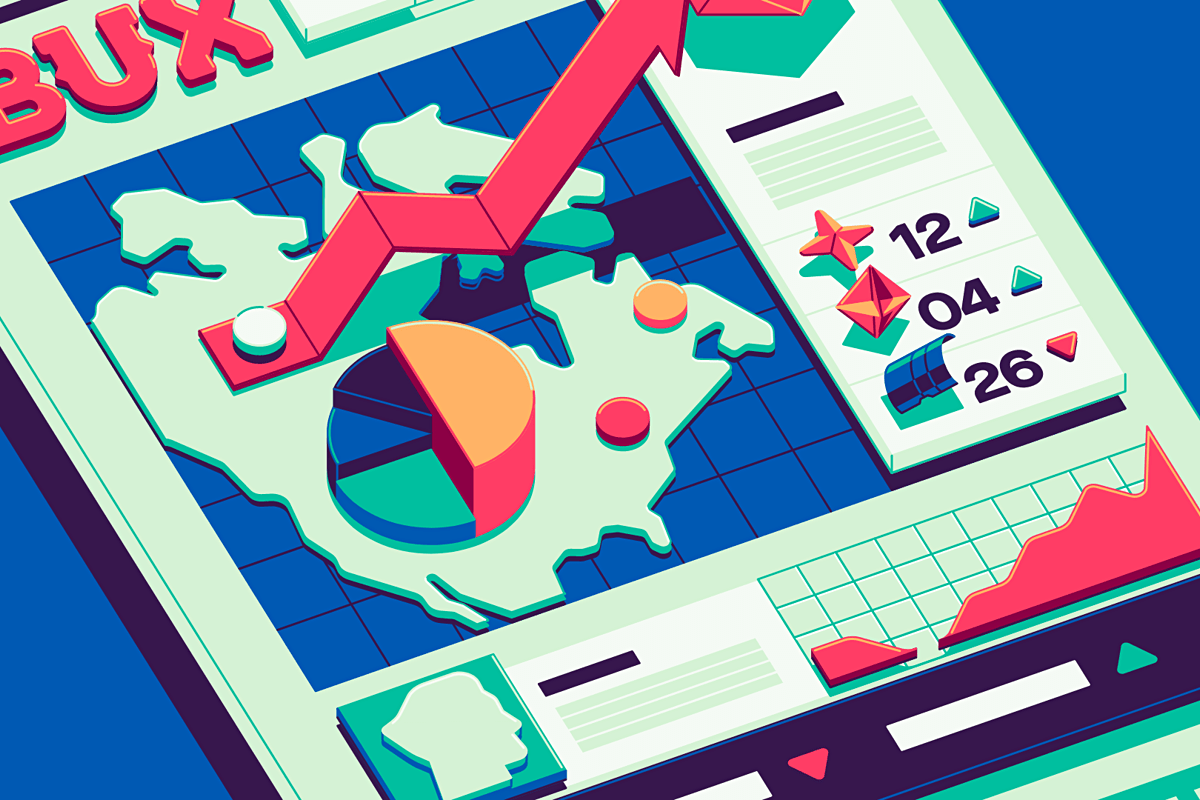 Senior Backend Engineer (BUX Crypto)
Do more with your money!
Who we are

BUX is Europe's fastest growing neobroker with an ambition to become the number one destination for everyone who wants to do more with their money. Our mission is to build groundbreaking products that shape the future of how we invest. Our three platforms, BUX Zero, BUX X and BUX Crypto, are built for long-term investing, short-term trading and for buying and selling crypto. We are growing at a rapid pace and expanding our global team (38 nationalities and counting) with offices in Amsterdam, London and Cyprus.
About the team
BUX Crypto aims to be the most reliable and user friendly crypto exchange service in Europe. As part of BUX, the largest neobroker in Europe, we want to help everyone do more with their money. 
To achieve this we need the help of an experienced, ambitious and open minded backend developer that's interested in performant real time systems to help us achieve our goals.
We're a small (6 people), very experienced team of developers with a diverse background. You'll join a unit that's open, supportive and values building human connection while building good software. We inspire each other to join discussions, like practical solutions and take our work seriously.
You can expect us to challenge you and ourselves, while keeping work creative and interesting. We're an ambitious team that enjoys its work a lot. 
Why will you enjoy working at BUX?
Well equipped office in a good positioned part of Amsterdam;
The ability to grow within BUX as a whole;
Flexible, fun and supportive environment;
Very diverse set of modern/cutting edge technologies to work with;
Flexible working hours and location for your optimal performance, in consultation with us;
Next to this, as BUX Crypto we are working closely with other BUX teams since we got acquired by BUX. It's important to highlight that the integration of teams and technology will continue. We'd appreciate it if you take a look at the BUX Culture book and the apps BUX Zero and BUX X. As we continue to grow, we will merge more of our technologies.
We're looking for someone that wants to
Take a lead role in further developing our system;
Solve architectural challenges by prototyping and doing research; 
Assist in proactively improving our security and reliability; 
Help us build an engineering culture that enables everyone to feel comfortable and thrive; 
Work closely with everyone in order to create consensus and awareness about our values;
Requirements

Interest in cryptocurrency and finance;
Minimum of 3 years industry experience in one or more 'backend' programming languages; 
Minimum of 2 years experience working with Python; 
Solid experience with building and designing API's; 
Experience (or strong familiarity) with Docker, Kafka, microservices and Kubernetes; 
Familiarity with Infrastructure As Code (IaC) principles; 
The desire to hold yourself and your colleagues to high standards;
Effective and empathetic communication skills; 
Ability to stay calm and supportive when facing production problems;
Confidence in opening discussions, setting up your own environment and maintaining software that runs in production.
Nice to have
Familiarity with Google Cloud Platform;
Familiarity with monitoring concepts around Prometheus and Grafana;
Experience with Golang and/or JVM based languages.
Knowledge of how blockchains work, ideally Ethereum and Bitcoin.
Benefits
Conference & training budget to boost your professional development
The possibility to work from abroad for 1 month every 12 months
A cool new office in Amsterdam's lush cultural garden, De Plantage
Flo's famous lunches (once we are back in the office)
Competitive salary
Employee option plan
Company pension plan
Company laptop
Travel allowance 
A1 Dutch language course for you and your partner
Working from home allowance
Ownership and responsibility: you will be empowered to make a difference and introduce your own ideas
We usually respond within a week
Or, know someone who would be a perfect fit? Let them know!